Save Energy, Save Dinero!
| | |
| --- | --- |
| | Green Eco Warriors Youth Initiative fosters leadership skills, scientific inquiry, scholastic success and environmental stewardship among young people, by engaging students in an interactive program that trains them to become energy conservation leaders in their homes, schools and communities. |
Green Eco Warriors provides face-to-face education on energy conservation and protecting the environment
. We provide information on conservation techniques that include, recycling competitions, teaching youth and adults how to conserve electricity and why energy conservation is important to the environment.
Green Eco Warriors Competitions-
Schools, students, and teachers will have the opportunity to complete in green categories in which gifts will be awarded to the school teacher, youth and green team, and/or the community which best demonstrates their ability to change energy habits and implement energy conservation measures coupled with recycling.
Dinero the Frog Learns to Save Energy is a fun and educational book about energy conservation. Poppi the Frog teaches Dinero about energy, where it comes from, how it is used, and what we can do to conserve energy and reduce pollution.

Contact us at lcolonees@gmail.com to setup a presentation at your school.
GREEN ECO Warrior Videos ~ Our fun way of Educating the community
Energy Conservation (Clip #6) is the latest in our series of fun videos aimed at educating and motivating our community. To view the entire series, or to view other videos about how plastic is polluting our oceans and ultimately poisoning us, check out our
Videos
section.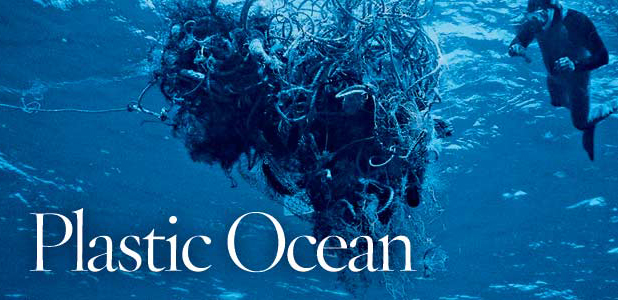 http://www.inl.co.nz/environment/2008/plasticjunkyard.html
This amazing floating pile of plastic pollution is located in the Pacific Ocean. It's has been named, "The Great Pacific Garbage Patch." It features three million tons of plastic debris floating in a swirling mass of trash that has grown to be larger than Texas. An eye-popping 46,000 pieces of plastic float on every square mile of ocean! Humans toss another 2.5 million pieces into our oceans hourly. " The United Nations Environmental Program reports an estimated 46,000 pieces of plastic debris floats on or near the surface of every square mile of ocean. Captain Paul Watson, www.seashepard.org, composed an essay, "The Plastic Sea." He wrote a penetrating piece on humanity's desecration of our oceans. If you ever see this plastic 'monster' as I have, it will sicken you to the core of your soul. But the terror it manifests sickens you further!

By Frosty Wooldridge 3-24-8
In one School Year in Windsor Connecticut's public schools, throw out roughly half a Million Non Recyclable Styrafoam Lunch Trays. If stacked one on top of another these trays would be taller than the worlds four largest structures COMBINED!

How did we figure this out? Peter Faulk of the Windsor Green Committee helped us with some research and provided the image of the trays stacked next to the 4 largest structures. Take a look at the research and math below used to calculate the amount of trays used in Windsor's public school's lunch rooms daily, and yearly .



| | |
| --- | --- |
| 180 | Days in School Year |
| 4,200 | Children in Schools in Windsor |
| 60% | Number of students that buy Lunch daily in Windsor, CT* on daily average |
| 453,600 | Total Trays Consumed Annually |

| | |
| --- | --- |
| 1.625 | Inches Per 10 Trays (Genpak 10500 Sampling) *Actual trays used in Windsor lunch rooms |
| 73,710 | Total Inches if all trays used were stacked in One Pile |
| 6,143 | Feet High |

| | |
| --- | --- |
| 1,1667 | Taipei Tower |
| 1,483 | Petronas Towers |
| 1,450 | Sears Tower |
| 1,250 | Empire State Building |
| 5,850 | Total Feet |


Click me to open PDF
An estimated 5 tons of Non Recyclable Lunch Trays used and discarded yearly in Windsor, CT alone!
Our Planet - Our Future
Becoming an Green Eco Warrior is easy. Learn about what the Green Eco Warriors are doing in your community. Then start by joining the crusade to save our home, our planet. You can choose to be a part of changing your world for the safety of us all.. Make small changes at home that lead to big changes in how you care for our planet. Learn more about how you can get involved. Read about the climate changes, Global warming, and pollution's effect on our drinking water, rivers, streams, oceans, land, plants, animals, and the health of human race. You can learn by reading the information provided on these educational websites or if you Don't like to read? Then watch a film! Here are some films that inspired us to get started on our crusade to teach others about the harms of trash and pollution..

"Hawaii Messages in the Waves", http://topdocumentaryfilms.com/hawaii-message-waves/ by BBC.
"The Story of Stuff" http://www.storyofstuff.com/ , Anne Leonard
"Kilowatt Ours" http://www.kilowattours.org/ , by Jeff Barrie

Watch a movie with your family. Make it a family night, add popcorn to your educational movie, and enjoy!
Global warming and "being Green"
Global warming and "being Green" have become items of great debate. Whether you believe that humans are causing global warming, or that the world is just going through a warming cycle, it is a proven fact that our options for dealing with the waste we create are falling short at best.

We are polluting and ultimately destroying our planet, our home. Getting involved in being part of the pollution solution is easier than you might think.

The first step is to choose to make a difference locally.

The second step is to get familiar with the information. There is plenty of good reading out there that explains consumerism and the way we handle trash.
Here are some Eco warriors 101's:
1. Plastic is not degradable. Once created it stays around for ever. Most pollution is not intentional. We don't intend to send garbage into our streams, rivers, and oceans.

2. Reuse, Reduce, and Recycle. What does this mean? It means to think about what you buy, what you use, what you discard, and how you discard it.

3. In the US a large percentage of our electricity is generated by burning coal. Mountains right here in America are being blown to bits to get at the coal reserves under the ground. These mining efforts are resulting in pollution both locally and globally. The burning of coal is also releasing pollutants into the environment. Most Americans are not aware of the connection between them turning on a light switch or leaving a TV running and the low air quality, and water pollution we are experiencing. To learn more about how we affect the planet through our electricity choices visit our Education Page kids corner, and watch Kilowatt Ours.
The little turtle that did not know any better ~ Why care?
Think about this, You place your waste into a trash can, you bring it to the curb, and forget about it. Your trash contained a plastic bag that got blown out of the landfill and ended up in a stream. The stream dumps into a river, the river ends in the ocean. The plastic bag is eaten by a little sea turtle. The turtle dies because he starves, unable to eat or digest any food. The turtle's body decades and the plastic debris are released to kill again.

It isn't the little turtle's fault that he starved. The turtle mistook the plastic bag for a jellyfish. Sadly this really happens in the wild. This happens to more than just one sea turtle. It happens to many, even hundreds of sea animals. For example, sea birds like the albatross, sea lions, seals, and entire coral reefs, are being killed by plastic trash.
What can You do to stop this chain of events?
One way to help stop this devastating cycle is to simply choose not to use plastic bags.

Do you think we can't live without plastic bags? Some towns in Australia have already stopped using plastic bags. They are doing fine.

You can buy plastics that are biodegradable. The biodegradable plastics are made from soy and corn. They are currently difficult to find in the US If consumers ask for safer plastics, supply and demand will create the push for stores to start using these biodegradable plastics in packaging.

You can also write your government and request that biodegradable plastics become mandatory and insist they support Eco-friendly laws.
Become A Green Eco Warrior